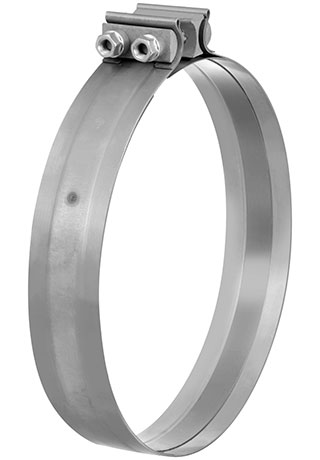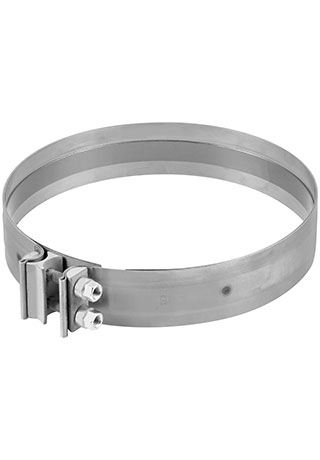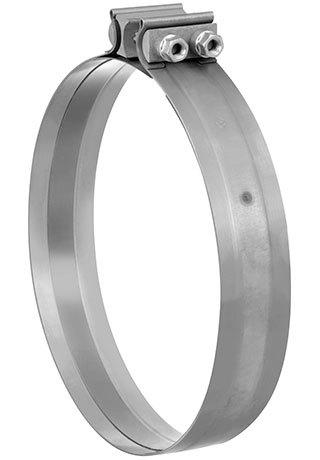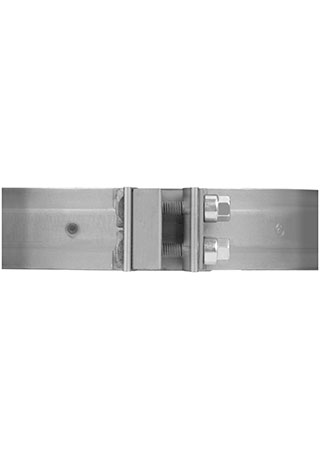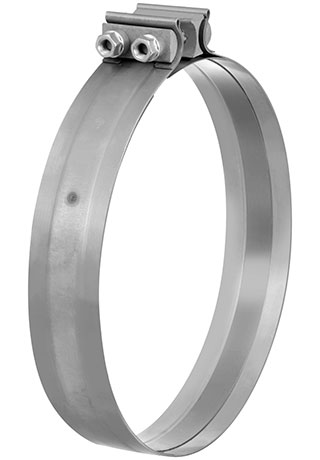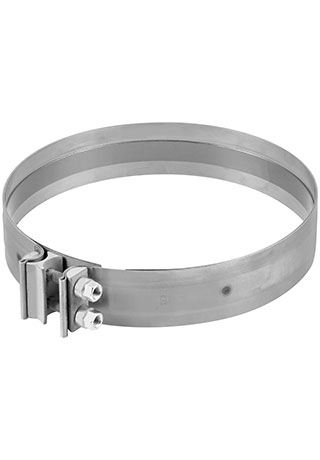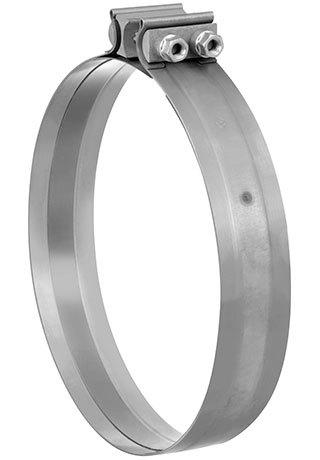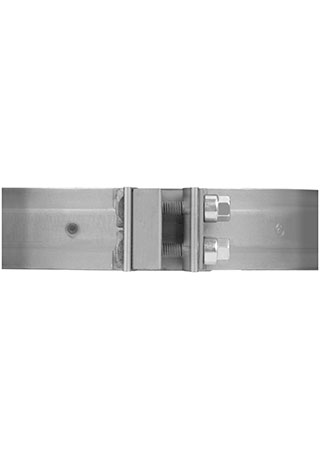 55 Wide DPF Coupler
#96-0239

Eliminating the need for pipe flares, slip joints or slotting, Torca 55 Wide Couplers offer a superior load capability and serviceable joint technology for joining exhaust system components. This large diameter diesel particulate filter clamp creates a reliable joint seal between various parts. The 55 Wide Coupler also allows for large insertions without excess piping overlap.
Detailed Description
The Torca 55 Wide Coupler was designed for quick assembly and handling on various exhaust pipe applications. The large diameter clamp is low profile for tight packaging spaces, provides tall hardware for socket clearance and can be utilized for butt joint style connections. The Coupler removes the need for excessive slip joints, pipe flares and slotting.
Product Specification
Nominal Diameter / Clamp Size:
10.56"/267.6mm
Installation Torque (In Lb):
354-398 in. lbs./40-45Nm
Insert Angle (degrees):
N/A
Insert Thickness (Inches and MM):
N/A
Insert Apex Width (Inches and MM)):
N/A
Insert Depth (Inches and MM):
N/A
Band Thickness (Inches and MM):
U/K
Band Width (Inches and MM):
2.17"/55mm
Material Type:
Stainless Steel
Steel Type Bolt/Screw:
MAGNI595
Brand Information

Torca has been engineering superior Torca joining solutions for the automotive and industrial exhaust market for almost 50 years. As the inventor of the original reaction block technology that set the industry standard for exhaust clamp sealing performance, Torca exhaust clamps continue to focus on product enhancements and innovation. Proudly developed and manufactured to OE specifications, Torca products provide the best performance, with the least material, for maximum efficiency to the overall system.